Beaver in California booklet
$10.00
Extensive research has recently heightened recognition of the important role beaver (Castor canadensis) can play in watershed health and climate change resiliency. The species' ecological services include enhanced water storage, erosion control, habitat restoration and creation, listed species recovery, the maintenance of stream flows during the dry summer period, and other beneficial adaptations to our changing climate conditions.
While this keystone species has created valuable wetland habitat across California for centuries, beaver are often overlooked or maligned. Other western states are taking a pro-active stance towards beaver restoration, but agencies and landowners in California are currently focused on managing beaver as a nuisance rather than stewarding them for their benefits.
The WATER Institute's Beaver in California guide will help you gain a better understanding of the history of beaver in California, their behavior and ecology, their benefits to ecosystems and how, through better stewardship, we can partner with them to restore our watersheds, recover endangered species and adapt to climate change. This 30-page full color publication has been written for land-owners, concerned citizens, conservationists, resource agency staff and decision makers interested in learning how to receive the benefits beaver have to offer while mitigating potential damage.
We have printed a limited number of full-color copies of this color-rich guide. All proceeds go to support our Bring Back the Beaver Campaign.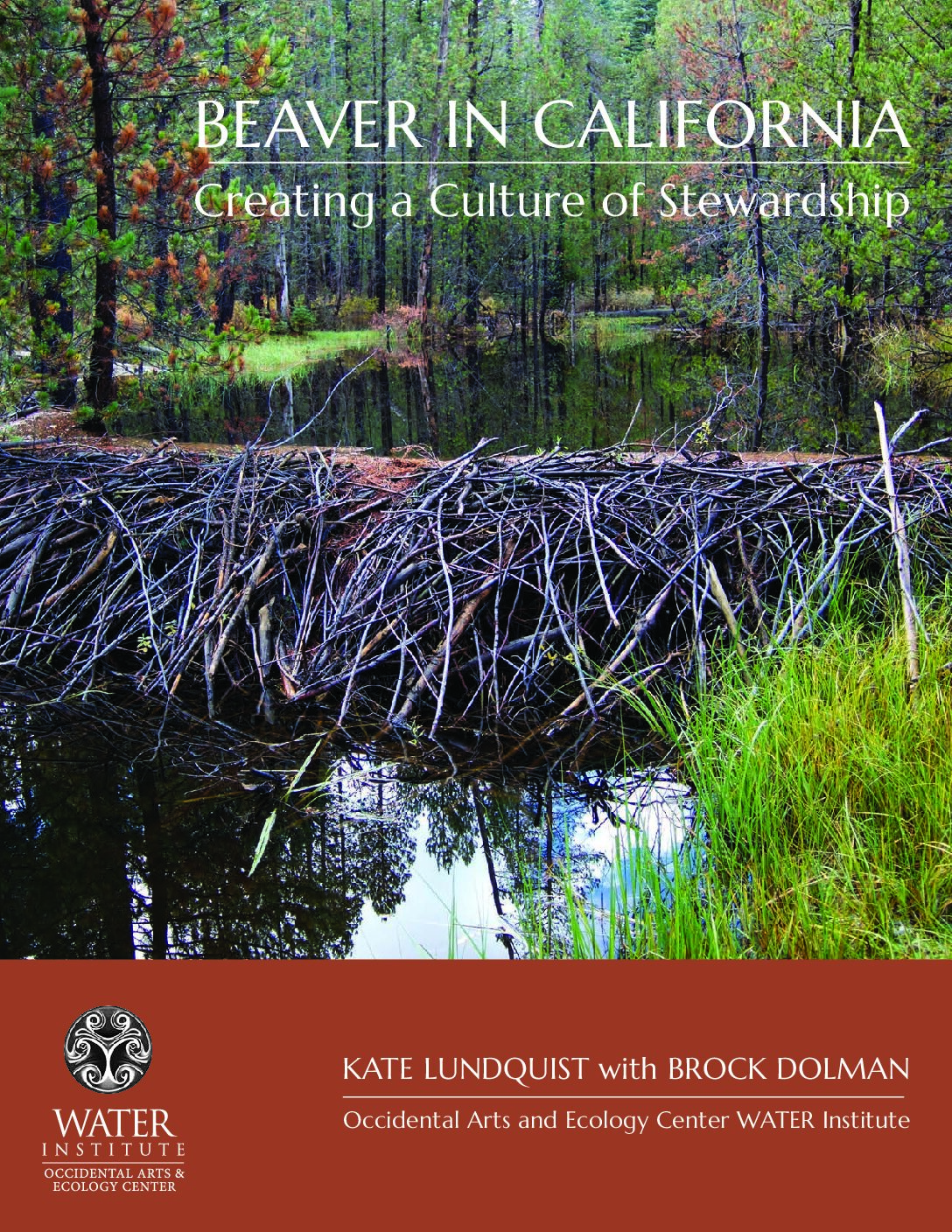 Beaver in California booklet